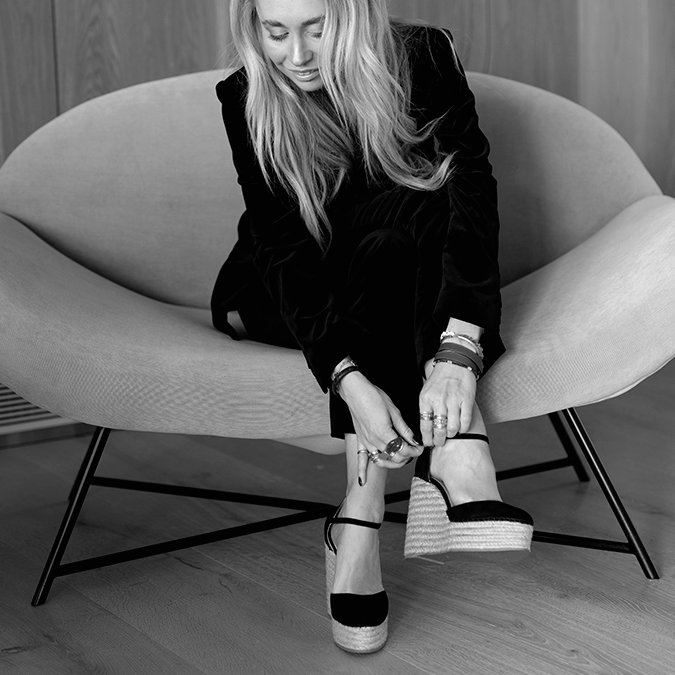 IN HER SHOES
THE DESIGNER
Our founder, Eleanor Wellesley, spent years searching for the perfect wedge espadrille. They had to be versatile, high quality and above all comfortable. Unsatisfied by what was offered on the market, Eleanor decided to design her own. The Eleanor Wellesely label was established and within a few months, Eleanor was visiting Italy to meet with potential suppliers and manufacturers. Her design philosophy was simple - to create luxury footwear from premium materials that would be as versatile as the modern women who wore them.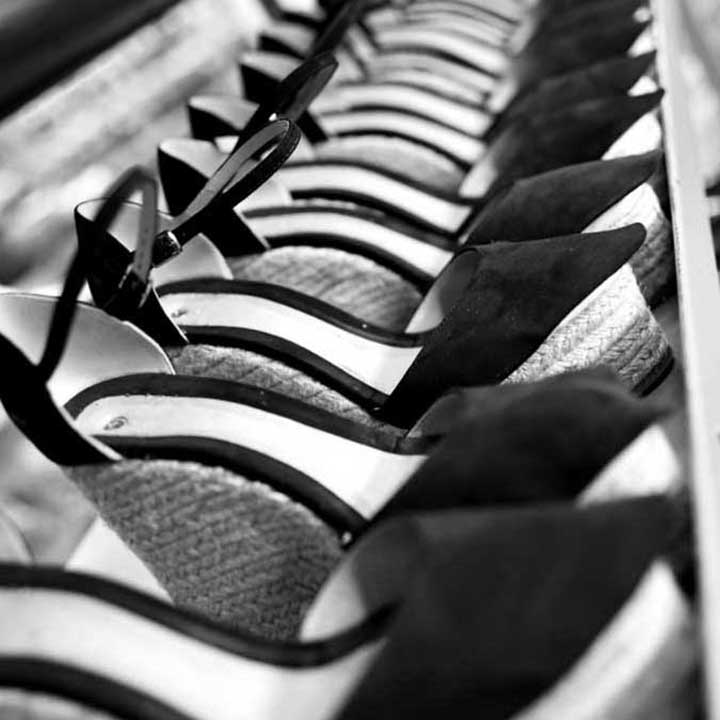 Timeless Designs
Luxury Wardrobe Essentials
With values routed in sustainable fashion, Eleanor believes in creating products that will stand the test of time, slowing the fast-fashion movement. All Eleanor Wellesley shoes have been inspired by elegant silhouettes of the past and updated with modern materials to ensure they match current sartorial needs. Emphasis is placed on simplicity - Eleanor Wellesley designs are crafted not to take centre stage, but to compliment any look from casual to couture and can be dressed up or dressed down to meet your needs. We don't believe in fad-fashion, we believe in timeless pieces you'll have for years.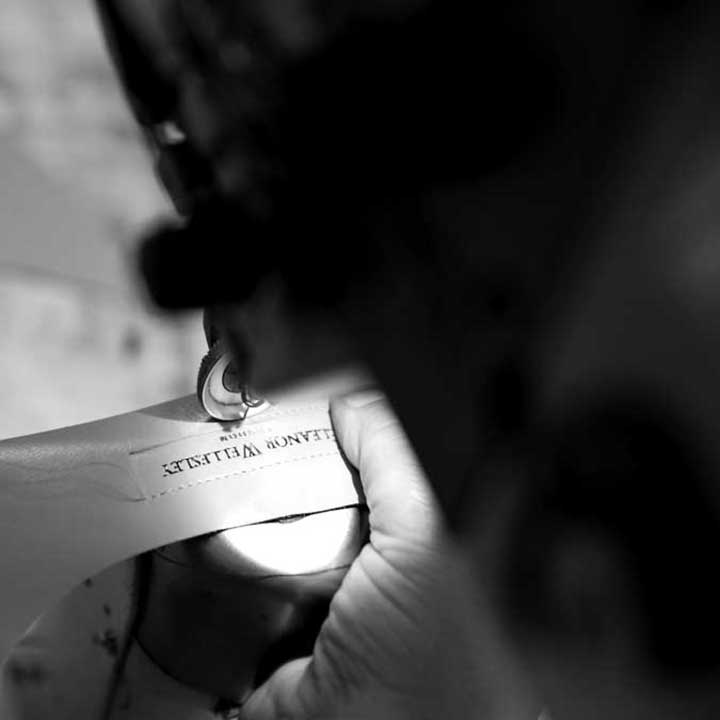 Quality that stands out
Italian Craftsmanship
Exceptional style demands exceptional quality. Eleanor Wellesley espadrilles are made in an artisanal factory in Northern Italy passed down through many generations. She has used only the best quality suede, sustainably sourced from Tuscany, and worked with the leading Italian shoe makers in Venice. Eleanor wanted to keep the heritage of the product true, while utilising the modern resources she had at her disposal. The result is our heritage product, The Amore wedge espadrille. The traditional know-how, dedication to crafting luxury footwear and expertise brought to each pair is unmatched, resulting in high-quality, long lasting shoes fit for any occasion.